Cash remains king when it comes to real estate closings for a number of reasons. Why? First, you aren't at the mercy of a mortgage company and therefore don't need to be bound by the timeline they set. Some mortgage companies require 60 days to close on the property, while cash closings can happen in as little as a week or less.
The process is typically very straightforward. The escrow amount listed on the contract should be wired to your escrow agent. This can be your attorney, the title company, or even your real estate agent's firm. With confirmation that funds are successfully escrowed, the title company will order a title and lien search to ensure no title defects or outstanding permitting or lien issues exist on the property. They may also order out a survey or estoppel letter, depending on whether you are purchasing a single family home or a condominium. Once all of these pieces are returned to the title company and your attorney and no outstanding issues exist, the vital documentation required for a sale will be prepared. Additionally, the Settlement Statement will be prepared which is the ledger showing the sale price, escrowed amount, recording costs, and various other closing costs you'll be required to pay. Once documents are signed and monies have been wired into the proper trust account, your deed will be recorded. It's that simple- the sale is then complete.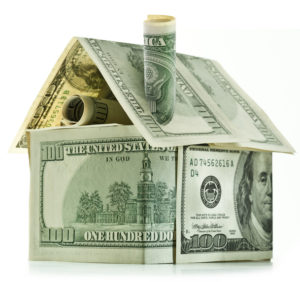 Another great benefit of purchasing a home with all cash is that you don't physically have to be at the closing table. Many buyers in today's market are looking for their second homes in South Florida. If the perfect property comes on the market in June, buyer's who aren't in South Florida during that time don't need to come to Florida to close on the property. Whether you are the person who is  comfortable buying a place sight-unseen,  or the person who prefers to do their real estate hunt in the flesh, there is no need to book a ticket or change an airline reservation to be at the closing if it is a cash purchase. Your attorney will scan you all of the documentation you'll need, which can be printed and overnighted back to the attorney's office, since they'll likely require originals. Once you wire the funds to your attorney and the document originals are received, the deed can be e-recorded and your sale will be finalized.
As an added bonus when buying with cash, you'll save up to two hundred dollars on the recording costs of a mortgage you would otherwise be required to have sent to your county. You'll save more significant dollars without a mortgage company's involvement since there will not be any loan related fees for you to pay. These figures can reach into the thousands of dollars.
If you're in the position to buy a home in cash, it's certainly something to consider. At the very least, you'll save yourself some time and money by going the all cash route.
Disclaimer: The information contained on this web site is provided as a service to the Internet community, and does not constitute legal advice. This firm aims to provide quality information, but we make no claims, promises or guarantees about the accuracy, completeness, or adequacy of the information contained in or linked to this web site. Nothing provided herein should be used as a substitute for the advice of competent counsel.